Our History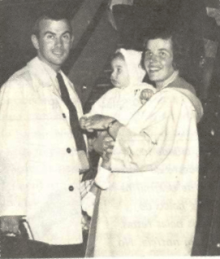 In 1966 a couple from Stadskanaal, Holland, landed in Brazil, missionaries Nicolaas and Trijnie van Eijk. After spending a year working in an institution in São José do Rio Pardo, São Paulo, in 1967 the couple moved to the small town of Sabinópolis, located in the northeast center of Minas Gerais.
In 1968 they founded the Igreja Evangélica Missionária Pentecostal (IEMP), and from the contact with numerous social problems present in the community and the perception that the Gospel needed to be shown through loving care to those in need, the couple starts to assist children and their families in their own home. The biblical message of John 3:17 challenges the couple and their fellow Dutchmen to act regarding the social situation of the community, for there was a great number of poor unstructured families and malnourished children roving the streets asking for charity.
Thus, in 1973, BEM – Bem Estar do Menor was created, a judicial organ and diaconal section of IEMP, to assist the social demands of children, their families and communities. Since then, projects and social actions have been developed, contributing in a relevant way to the assistance of social needs, transformation and social development of the communities where BEM has expanded through the years, such as the villages of Sabinópolis, Materlândia, Rio Vermelho, Paulistas, Carmésia and Senhora do Porto in Minas Gerais, and Vera Cruz, in the state of Bahia.