Nova Pousada Community Center Ingauration in Sabinopolis
Last Sunday, August 31th, Nova Pousada Community Center was inaugurated in Sabinopolis. Located in one of the highest part of this small village, on the Alenir de Pinho district, known as Nova Pousada, a lot of people got together to celebrate the opening of the building. In this occasion, some local authorities representatives, Community Center team, BEM representatives and residents of the neighborhood were together to share this moment of accomplishment in favor of the social and economic development of the region.
The community Center, only center which attend the residents on their own neighborhood, was created from the initiative of BEM and the partnership with the municipality and two Dutch organizations: TEAR and World Servants. The neighborhood, unknown by many residents of the small village of Sabinópolis, has suffered an impact since the idea of building such structure so full of significance to the local community. In two years, 2011 and 2013, two groups composed by 40 Dutch volunteers had invested time, money and physic strength so the Nova Pousada neighborhood could enjoy this place. The teams sent by the non-governmental organization World Servants, when the first brick was placed, had started to awake the interest in all residents of the city to the new place which would be used as a meeting point in the neighborhood.
Even before its inauguration, the Community Center was already offering activities for different social groups. Weekly activities with a group of teenagers, moms, computer classes for children and adults and music classes are offered to the residents of the neighborhood. Besides the activities already mentioned, the Community Center also promotes children and parents interaction. Influenced by the daily rush, several parents don't know how to participate in their kids games. In the Community Center, a new Game room was set in order to motivate parents and kids creativity. Every day, it's in the soccer field, one of the facilities of this great building, kids come from the community to play soccer.
When asked about changes that have happened in the neighborhood since the building started to be constructed, one of the participants of moms group affirmed: "It's improved so much for us. Here we meet our friends, chat, we learn together some things. I think it's very good and I miss it when I can't attend to the group meetings."
Doubtless, Nova Pousada Community Center brings meaninful social and economic development to the neighborhood. Through the activities that involve socialization, volunteer work and community mobilization, people from the region are growing together, learning about how to overcome their difficulties in a participative and autonomous way.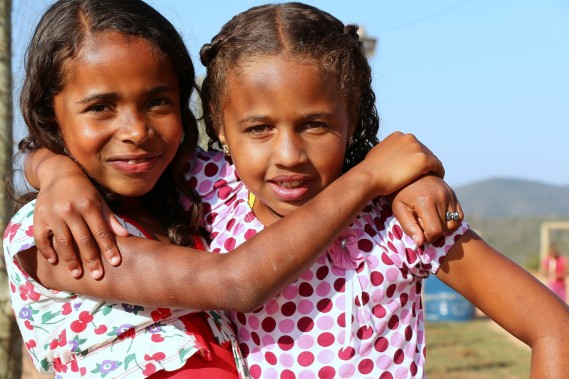 Children from the neighborhood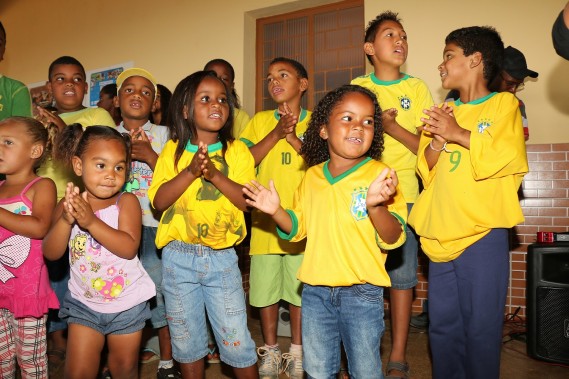 Children from the projects in Nova Pousada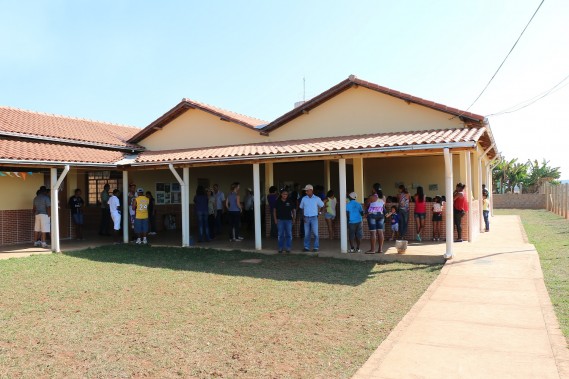 Nova Pousada Community Center