Cookery Class
Would youlike to try a piece of a delicious loin prepared by Rio Vermelho's moms?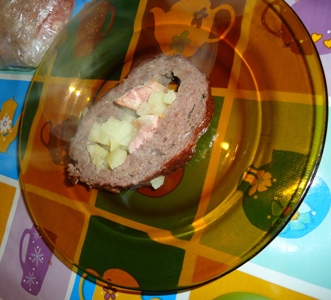 BEM moms' group in Rio Vermelho gathered to participate in the cookery class this week. The meeting was fun. First of all, moms reflected on the importance of learning and keeping the word of God in their hearts. Then, all of them went to the kitchen to start preparing a meal among friends.
Using ground beef, bacon, potatoes and onions, moms learned how to prepare a delicious "fake loin" . Once ready, they only needed to try it and catch up on news. The afternoon filled with good food and laughter between friends will definitely be repeated many times.
Living and strengthening is the thought behind BEM's actions in Rio Vermelho that has been able to change so many women's lifes in the region.