About us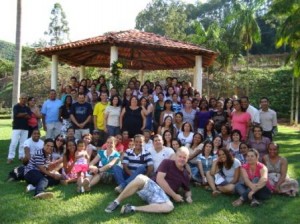 BEM ESTAR DO MENOR (Welfare of Minor) – BEM- is a Brazilian Non-Profit Organization founded by Dutch Chritian missionaries in 1973. BEM work is committed to Christian faith and values which provided for the NPO the benefit of being renowned for its projects that assist children and families in need and promote community empowerment in partnership with several social actors.
BEM always counted on a great team that work hard to change Brazilian people lives in the countryside of Brazil.
The work BEM does should ideally address people's social, economic, physical and spiritual needs (integral mission).
You can become part of this family!
Join us Today!